Led Ring Light With 110cm Phone Tripod Stand
Sale ends once timer clocks zero and the price goes back to ₦40,500
The Average Influencer earns ₦50,000 weekly depending on the number of followers, that's ₦200,000 in a month from doing nothing other than posting on social media. Brands simply contact them to advertise their business on their page,
All they have to do is to create content. Think about it, isn't there something you have to offer to the world? This is an opportunity to kick start your content creation and influencer career!
The price is high due to the compactness of the equipment and the high tech involved in production that ensures you'll use it for a very long time. Just one gig from a brand that will pay you 50,000 is enough to pay for that.
Here's how the LED RING LIGHT helps influencers like you create valuable content.
✅MAKE QUALITY VIDEOS & PHOTOS: This equipment enables you to get quality content which is favored by social media algorithm allowing your content to reach a wider audience. Spot the difference between content created by it and content created with an ordinary phone.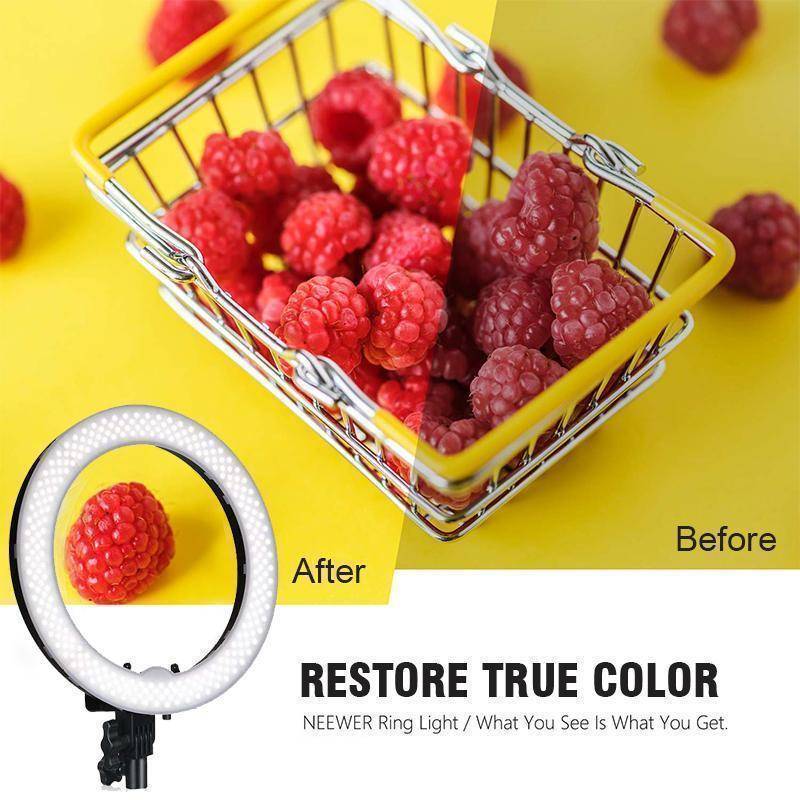 PERFECT FOR: 
Instagram Live/Videos
Tik Tok Videos
Facebook Live
YouTube
Vlogging
Indoor Photoshoot
Video conferences/calls
Makes a perfect gift for an growing influencer.
If you order now and successfully pay for the product, you will get a juicy offer that you can never get else. You will get a PDF sent to your email which you will fill while ordering. The content of the PDF is "TEN NEW AND SHOCKING WAYS TO GROW YOUR INSTAGRAM FOLLOWERS TO 1000 EVERY MONTH".
We don't want this highly guarded secret to be available to everyone so it will end today, if you order tomorrow, you can get the product but not the PDF.
✅DIMMABLE RING LIGHT: Armed with about 300 led bulbs, it has just one function, help you create super quality and irresistible content that is ranked more by IG, YT, FB and the rest and practically compels people to stop scrolling and view your content.
It features 3 color lighting modes: Warm Light (3000K), Cool White (4500K), and Day Light (6000K), and each mode has 11 brightness levels, 33 options in total.
The different options are made to suit your different needs and give you the glow that sets you apart and attracts people to your content. Dimming range: 1%-100%
✅STURDY TRIPOD STAND: Strongly built aluminum tripod stand extending up to 110cm. This allows you to get all the perfect angles and produce really quality videos and photos.
✅BLUETOOTH-CONNECTED WIRELESS REMOTE that allows you to take photographs without the help of another person. With just one click you can take photos and control videos from anywhere in the room (works within a distance of 10m) without having to touch your phone or the light. Just press the remote and snap. Compatible with Android or ios devices.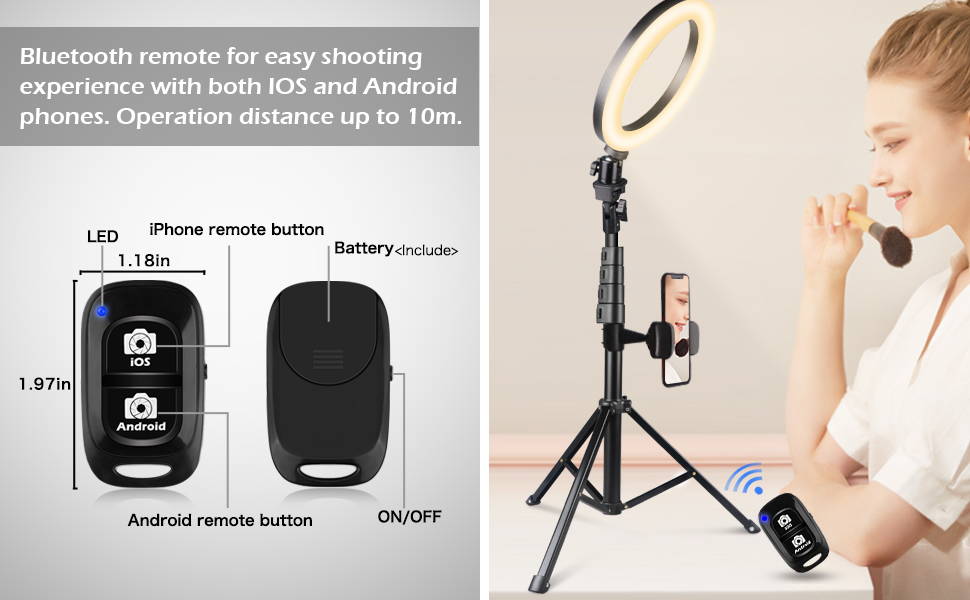 ✅EASY TO INSTALL: Installation is as easy as ABC. It can be disassembled and fit perfectly inside a traveling bag for travel.
Sale ends once timer clocks zero and the price goes back to ₦40,500
P.S- W e just have 10 pcs left and due to the lockdown, new stock can't enter the country and more than a 100 persons are viewing this sales page with you. Quickly click below to order and be among the first 10 to grab this.
Think about it, nobody is going to take your content seriously, if you don't take the quality of your content seriously.
Cool tripod, fully consistent with the description. The lamp shines in three modes (three identical pictures are made in different modes). IG photos are getting more likes, yea!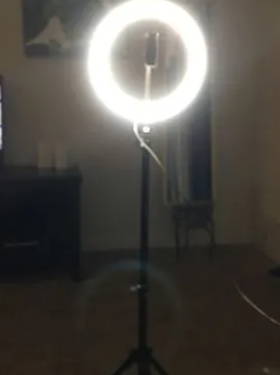 Good product. The best part is I can control the my phone with the bluetooth remote control, pausing my videos without having to touch my phone.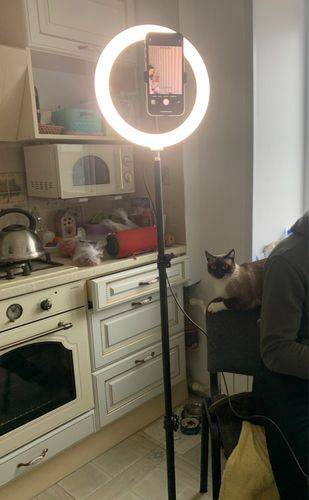 Started my cooking YouTube channel already. Wish me luck, Very good product. Easy to use.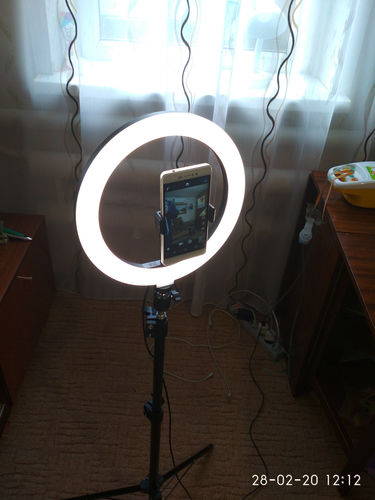 IG live went from looking very blurry and dull to sharp and attractive. Grab this if you create content on the internet.
Time's running out. Order below.