Non-contact Infra Red Thermometer
This is time left for the promo to end, after this time, the price goes back to the original price of 25,000
This awesome product is one of the WHO recommended products for EVERY household especially during this pandemic. Its benefits outlive a pandemic and since it lasts for a very long time, it is very useful in the home. Here are some of the benefits of the product.
☑️ NON-CONTACT: Gone are the days of sticking a mercury thermometer under the tongue and waiting for five minutes, and then trying in vain to read the temperature of where the rising red liquid leveled off, This thermometer can take accurate temperatures from 2 inches away. No need for contact , clean and healthy, avoid cross infection for infectious diseases like COVID-19,Small pox, Chicken Pox, fast measurement.
☑️ MULTIPLE FUNCTIONS: Not only can measure temperature of forehead, but also can measure temperature of surface of objects such as water, milk, food and so on which is impossible for regular thermometers
☑️ LONG MEMORIZING: The thermometer is able to store the latest 32 measured data. You can easily reflect the temperature changes to your doctors for making a diagnosis.
☑️ FAST & ACCURATE: You can enjoy the large screen with 1 seconds measuring time and the accuracy is ± 0.54℉. ℃ mode and ℉ mode are easily switchable.
☑️ INTELLIGENT FEVER WARNING: 3 colors backlight, the normal body temperature triggers green backlight, orange color means low fever, red color represents high fever.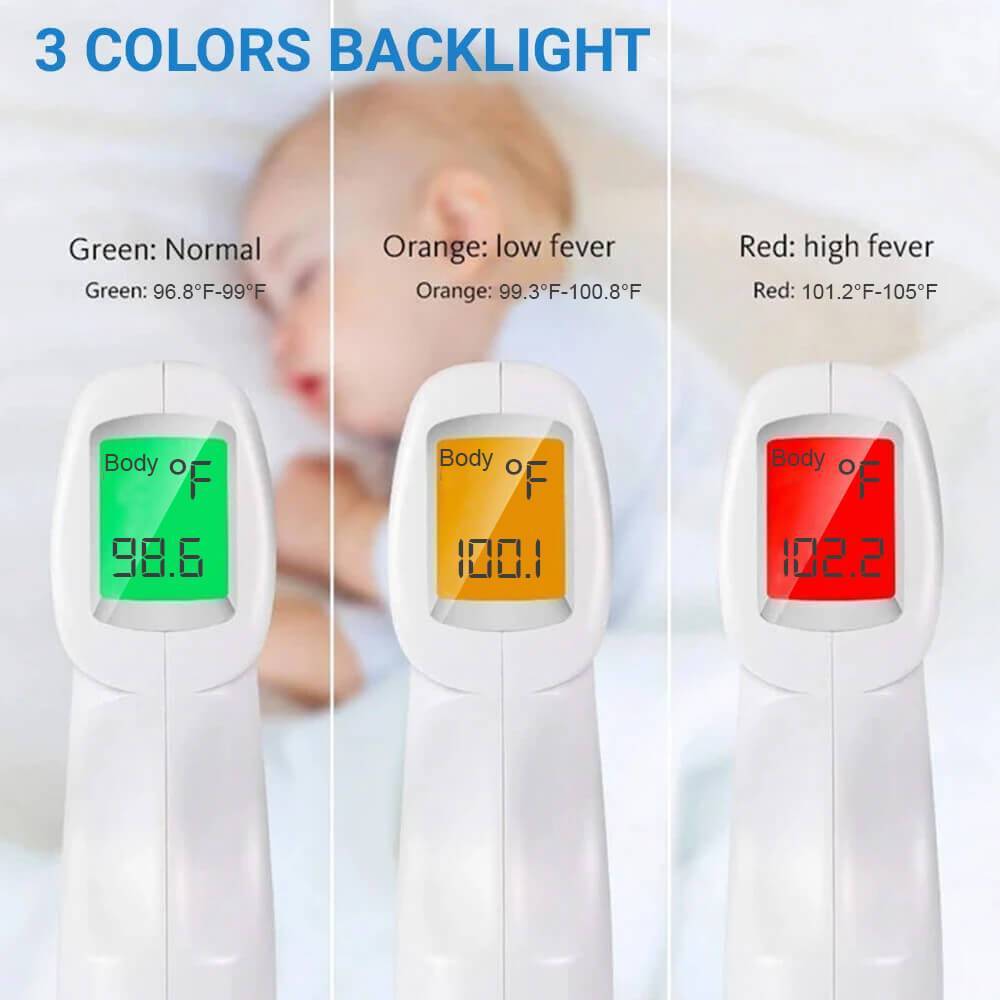 This product was really easy to use (I tested it on my husband and vise versa) and I love that it can be used for the forehead or the ear, some babies are fussy when sick and this allows a temperature to be taken in more than one way when they are uncomfortable. We really like this product!
Angela, Surulere