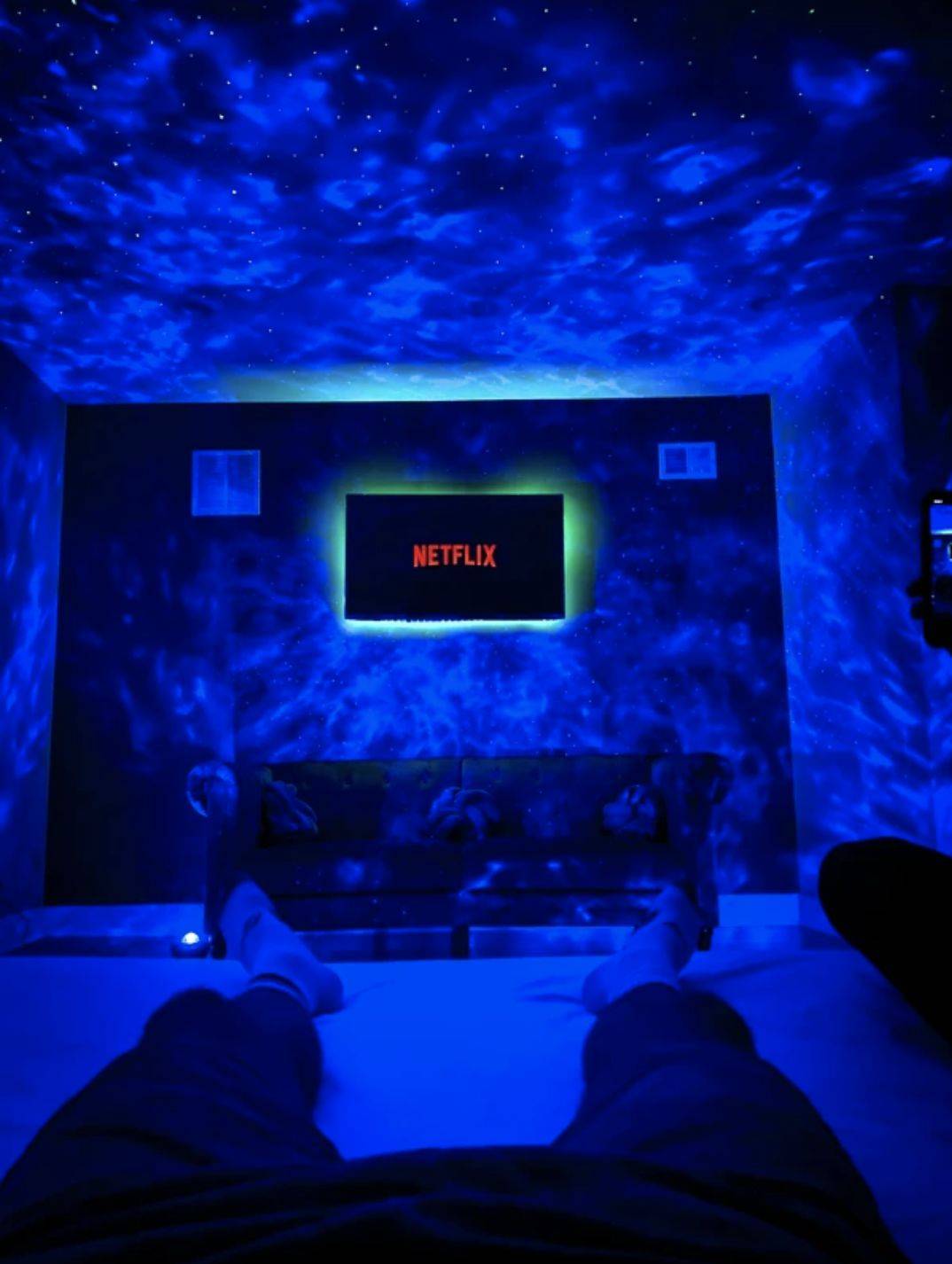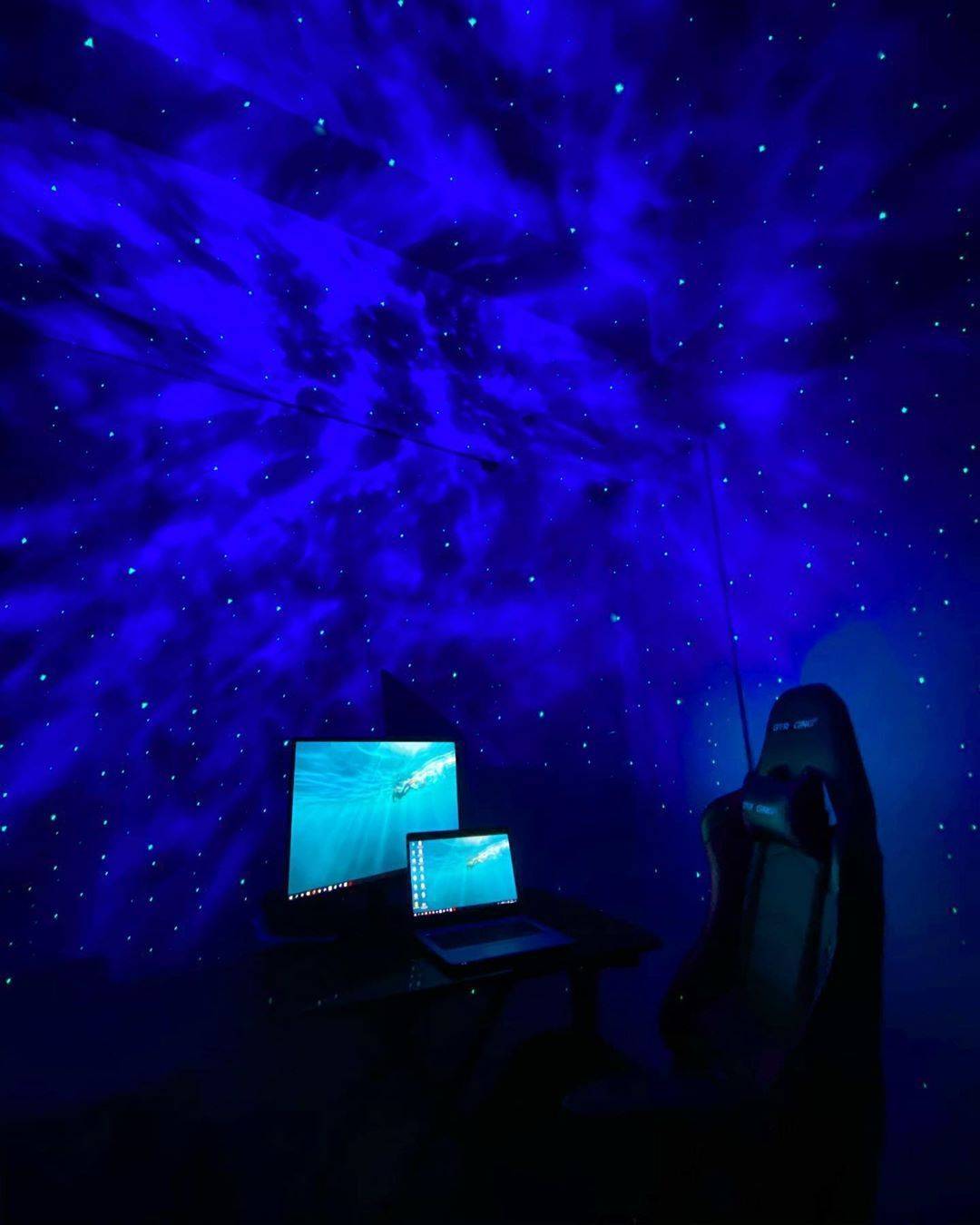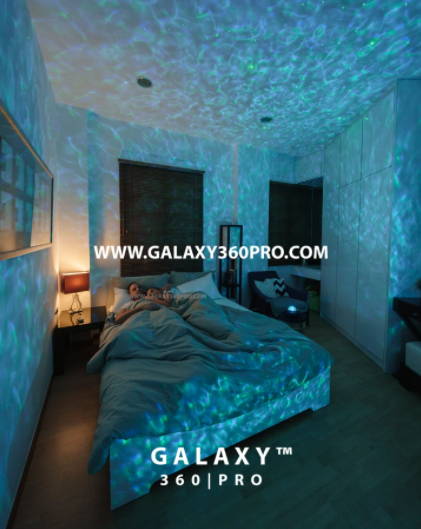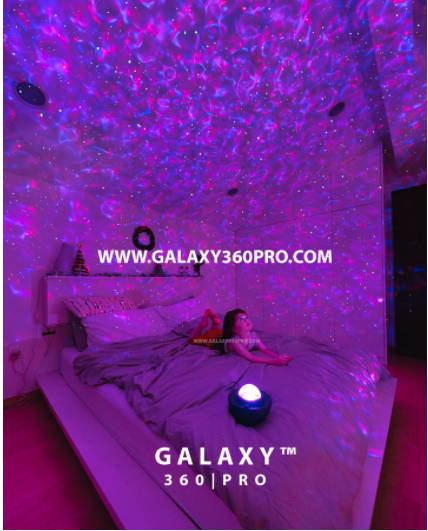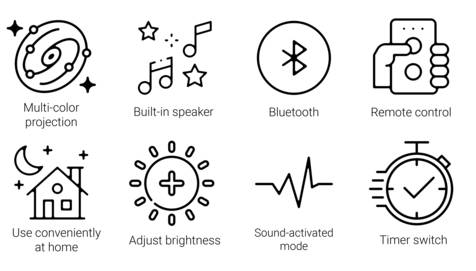 The Galaxy360Pro™ Projector is a laser projector which transforms your room instantly and provides a galactic experience by projecting a sea of drifting stars against a floating nebula cloud. The Galaxy360Pro™ Projector is powered by USB cable and works with a wall charger or power bank.
Design your galaxy with up to 10 colors available. Mix and match the RGB colors (Red, Green, Blue, White) to achieve the multi-colors (Purple, Pink, Teal, Emerald, Yellow, Navy Blue). Conveniently switch between 21 projection modes with the remote control.

Listen to your choice of music with the built-in Bluetooth Speaker while immersing yourself in a sea of drifting stars and cloud when you sleep at night.

Create your own ambience with the latest sound-activated mode which enables the colors and patterns to change with the beat of the music. The sound-activated mode is designed to adapt to any mood or occasion, whether it's a celebratory night with your friends and families or a cosy night with your loved ones.
Set a timer (1h/2h/4h) to power off automatically when not in use.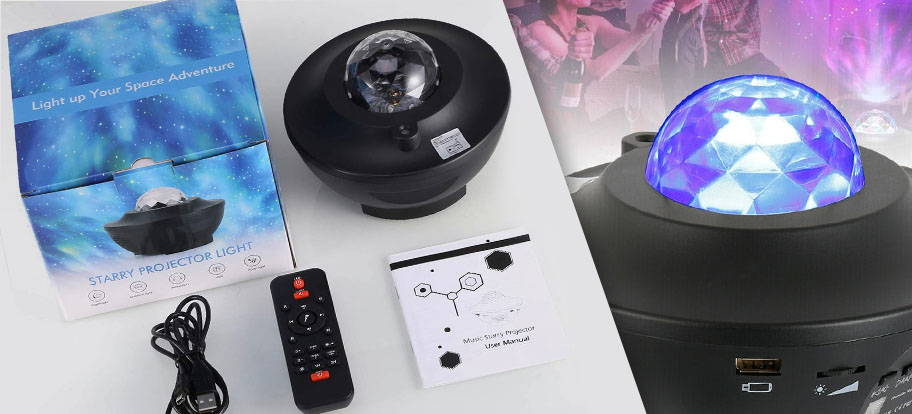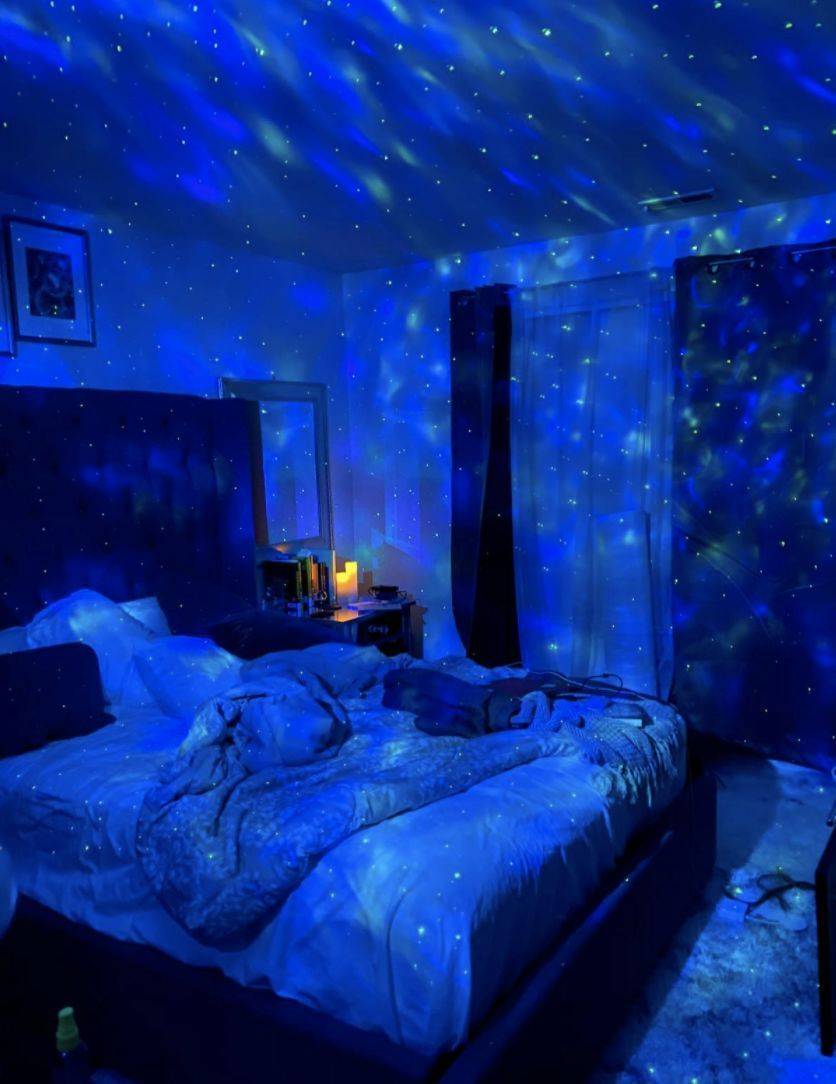 I wish i could upload a video. the nebula moves so gracefully and it's really calming. changed the whole aesthetics of my room!
Joseph, Ikorodu (5-8-2021)
Atmospheric light and a speaker to listen to music. Best combination!!
Gloria, Lekki (8-8-2021)
Its gorgeous to look at, everything works! and extra thanks to cso Nelly for updating me on my order!!