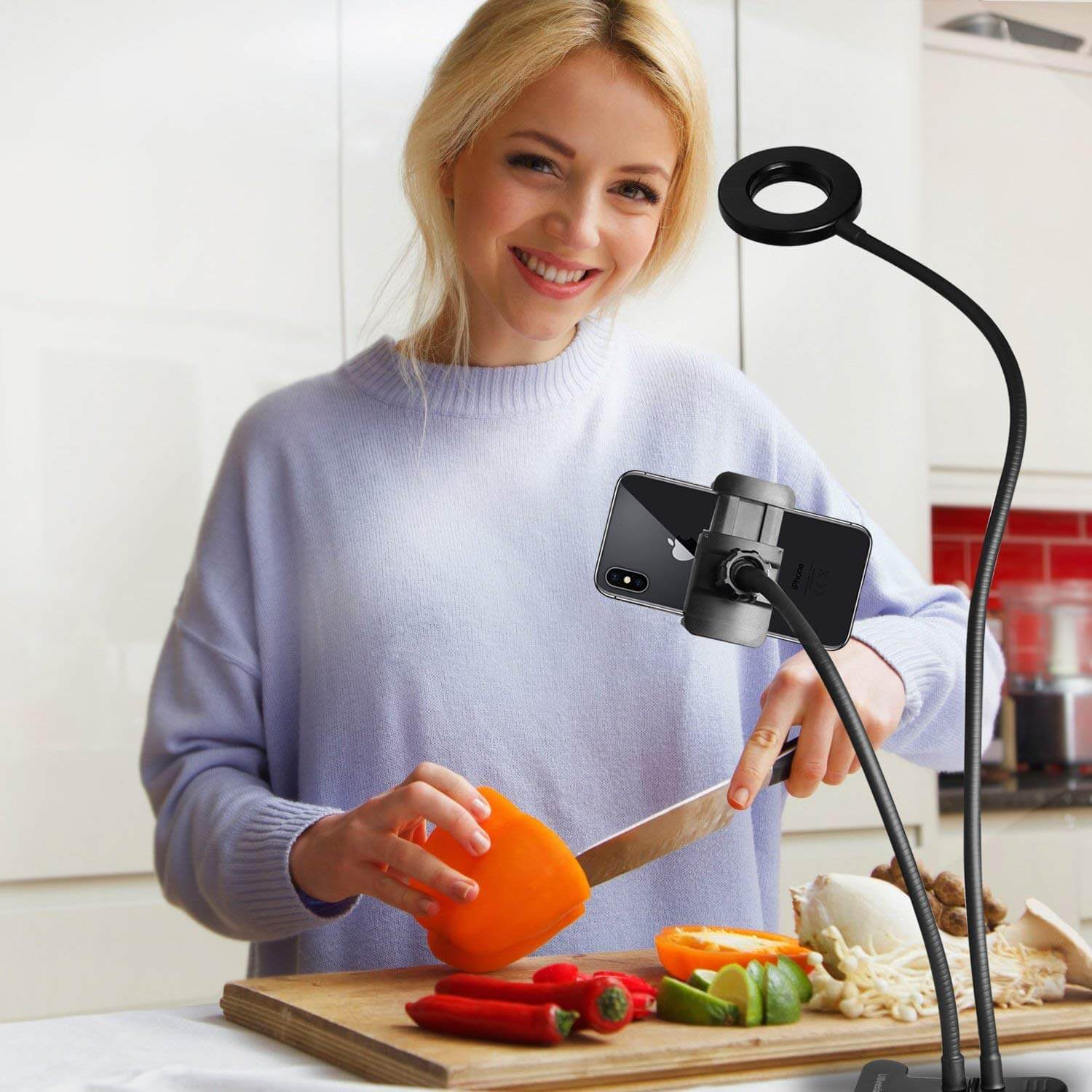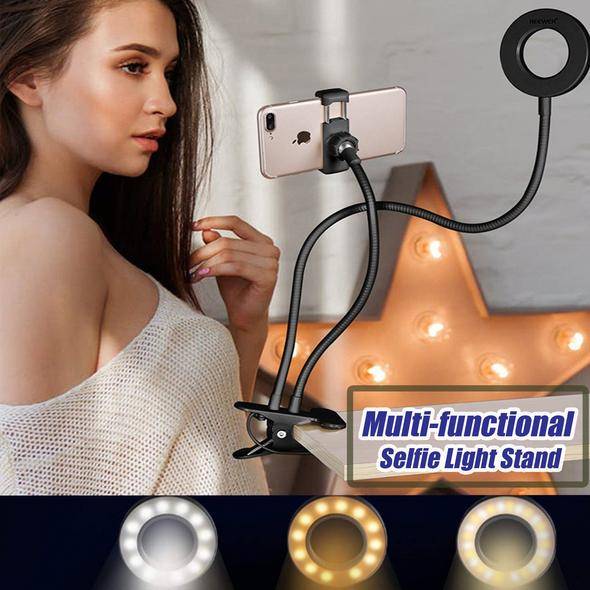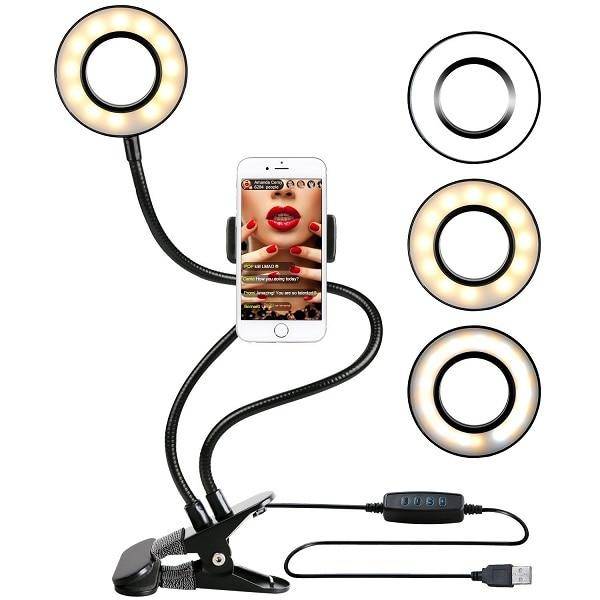 Sale ends once timer hits zero and goes back to original price.
IG models, Social Media Influencers, Niche Experts and Gurus, Content Creators, YouTubers, Vloggers and Makeup artists are all raving about this product and here's why:
✅DIMMABLE RING LIGHT: Armed with about 300 led bulbs, it has just one function, help you create super quality and irresistible content that is ranked more by IG, YT, FB and the rest and practically compels people to stop scrolling and view your content.
It features 3 color lighting modes: Warm Light (3000K), Cool White (4500K), and Day Light (6000K), and each mode has 11 brightness levels, 33 options in total.
The different options are made to suit your different needs and give you the glow that sets you apart and attracts people to your content. Dimming range: 1%-100%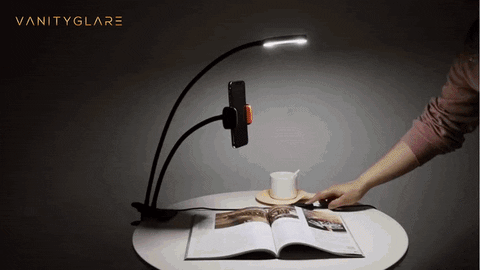 FLEXIBLE AND COMPACT- 55 inch strong long gooseneck arm made with carbon steel that can bend to any shape, 360 degree rotating lazy bracket clip. Adjust to any angle (face downwards, portrait and landscape) to free your hands for livestream, live broadcast, lives show, selfie or video chat, or just works as desk tabletop lamp. Due to it's compact nature, it can enter any bag so you don't miss out on making your videos/photos while on the go.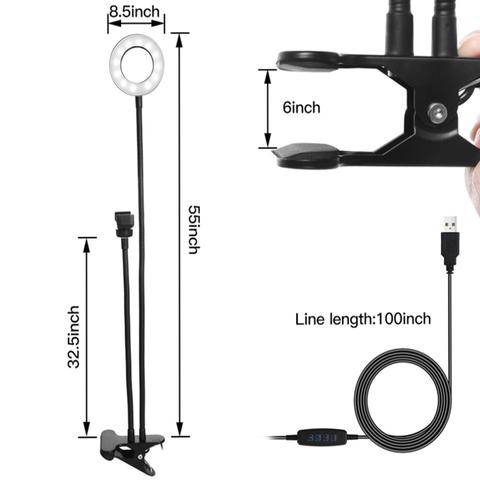 NO BATTERY NEEDED: Powered by USB and works well any device that is USB enabled - PC, Laptop, Power Bank or normal USB phone charger.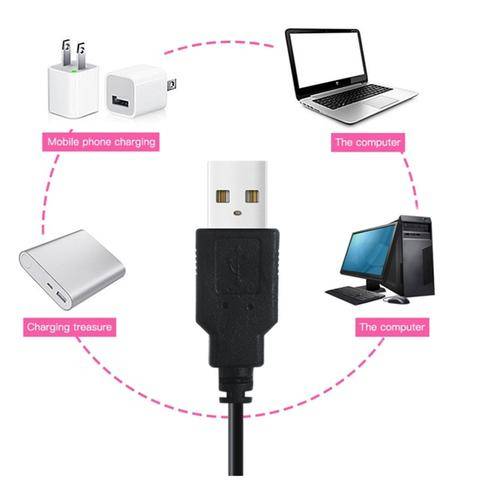 Upgraded phone holder- with an extra width that ranges up to 3. 6 inch, our phone holder is compatible with almost all smartphones with or without a case, Suitable for iPhone 7 Plus, 7, 8, 8 Plus, x, 6, 6S, 5, 5S, 4, 4S/Samsung Note 8, S8/LG/HTC/Infinix and Tecno. Reinforced non-slip rubber backing clip to hold your PHONE firmly without scratching it.
Multi-function/Usage – 
Instagram Live/Videos
Tik Tok Videos
Facebook Live
YouTube
Vlogging
Taking attractive and quality photos
Makeup Light
Video conferences/calls
Makes a perfect gift for an growing influencer.
Discount ends once timer hits zero and goes back to the original price
P.S- W e just have 10 pcs left and due to the lockdown, new stock can't enter the country and more than a 100 persons are viewing this sales page with you. Quickly click below to order and be among the first 10 to grab this.
Great LED ring ring! Even better than I expected! The clip is very strong. The mounts themselves are very elastic. Light has 3 options.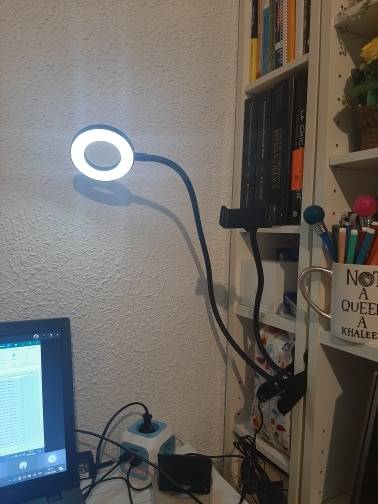 Thank you, very much, everything works fine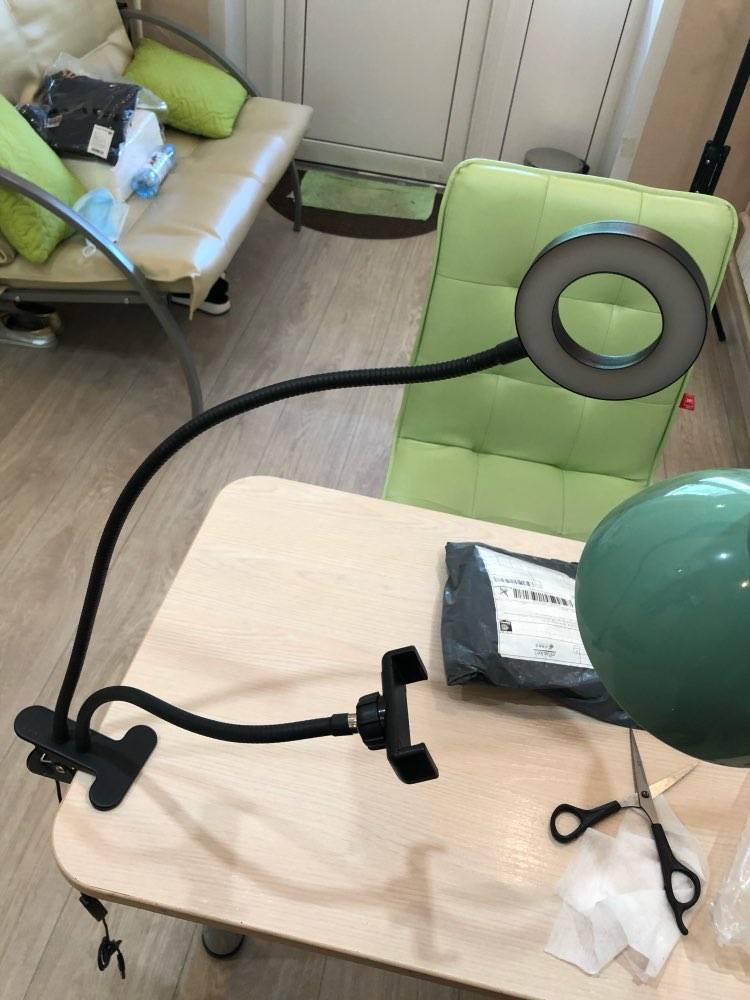 All as in the description and in the photo.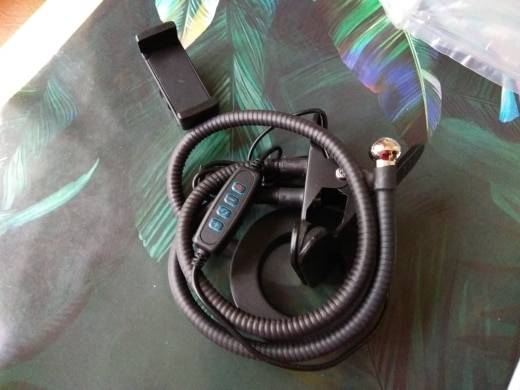 Everything came in good condition, the LED ring light is as good as described, it is attached perfectly, the phone holder works